Steem Gnome
From Steem Center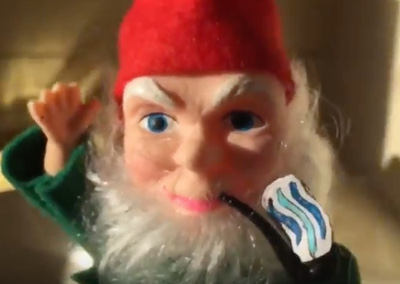 The Steem Gnome is a marketing project started by @stellabelle and @ervin-lemark on Steemit in January 2017. The Steem Gnome project is ongoing and can be viewed on the website http://steemgnome.com. @ervin-lemark built the website and @stellabelle came up with the Steem Gnome concept, announcing the idea in this Steemit post [1]
The idea behind the Steem Gnome is to create a fun and engaging way to connect international users on Steemit.com. A side benefit of the project is to bring more exposure to Steemit through other social media channels such as Facebook, YouTube and Twitter.
The way a user gets to receive the Steem Gnome is generally based upon who requests it first on a Steem Gnome post. So, if a Steemit user sees a Steem Gnome post, the best way to get it sent to him or her is to comment first and request it. It's ultimately up to the poster who to send it to next, but this has been a general guideline so far. Each person who receives the Steem Gnome is encouraged to write his or her Steemit username and location on the body of the gnome. After the gnome has traveled all over the world, to as many Steemians as possible, it is slated to return to the Steemit Headquarters in Blacksburg, Virginia. The date of this return is unknown.
The Steem Gnome began its journey in Kansas City, Missouri and so far has traveled to Detroit, Michigan and New York City. The Steem Gnome is a fairly small doll, measuring about 14 inches tall and is made of plastic. He has a plastic pipe attached to his mouth, from which the Steem logo emerges. He was purchased on eBay originally.
Many YouTube videos have been created documenting the Steem Gnome travels and they can be found searching for the tag, steemgnome. Additionally, many Steem Gnome GIFs have been created for people to freely share which can be found here: https://giphy.com/channel/stellabelle.
Links:
Related articles:
References:
In other languages
---
Help keep this wiki page updated. Register, click in edit, add or modify the text and save.
If you're already a steemian you can be rewarded with steem, see how in @steemcenterwiki.